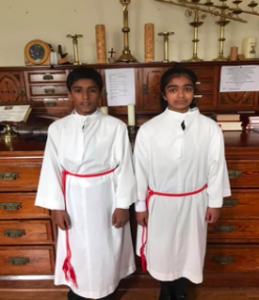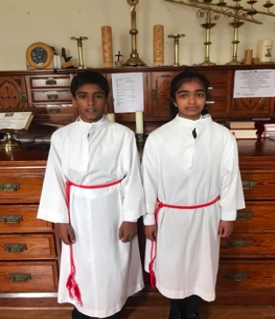 Name: Aksa Sony
School: St Patrick's College, Ballymena
Year: 10
Have you ever taken part in a religious service at school?
Yes I have taken part in many services at school. 
What was your role in the service?
Altar server, reader, member of the congregation and participating in the Sacrament of Reconciliation.
What did you enjoy about taking part in this service?
I really enjoy taking part in Confessions at school during Advent and Lent. I feel happy after as it takes the weight off my shoulders when I ask God for forgiveness for the sins I have committed. At first, I feel guilty but once I receive absolution, I feel relieved.
Do you think religious services in school are important?
Yes, because they give us an opportunity to worship God and explore our beliefs.
What is faith in your own words?
Faith is when you believe in something or someone that you may not have seen before.
How do you show faith in daily life?
My family and I pray every night, we try not to miss a day without praying.
Reading the Bible.
Going to Mass or at the minute watching Mass online.
How would you know that someone is a real Christian in these difficult times?
I would know that someone is a real Christian in these difficult times if they continue to pray and have faith and also help others e.g. donate money, clothes, food etc to those in need. 
Is prayer important to you?  Why?
Prayer is important for me because it helps me get close to God and have a deeper faith in him.
Name people in your life who are good role models for Christianity.  Explain why.
A good role model for Christianity would be my dad's cousin who was a Bishop in India. He preached the Word of God to people and administered Sacraments.  He has retired but continues to praise and worship God. 
What special Bible story do you enjoy and why?
My favourite story is Jesus Walks on the Water because it is a miracle and teaches us that he truly was the Son of God.