St Francis de Sales is one of the Catholic Church's most celebrated advisers in the spiritual life. His upbeat and practical approach remains valuable even today. Here's the advice he gives us for confession: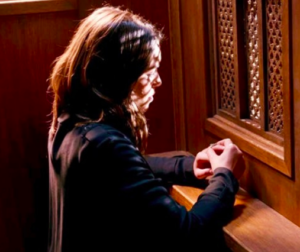 Always have a sincere dislike of the sins you confess, even though they seem minor to you, and make a hearty resolution to improve your life. Some people mechanically and from mere habit confess their venial sins, without thinking of their correction; and, continuing in them, lose much opportunity for spiritual progress. Therefore, if you make a confession of untruthfulness through what you have said or done, repent heartily and firmly resolve to amend. Do not rest satisfied with general vague confessions: "I have not loved God as much as I ought-I have not prayed with enough effort- I have not shown due charity to my neighbour- I have not received the sacraments with the reverence that I should have," and so forth; for by such confessions you in no degree enlighten the priest as to the true state of your conscience, since all the saints now in paradise, and every living being might confess the same.
Instead, before confession, take time think think about and reflect upon specifics. For example, "I have not spoken to my sister or my mother or close friend as regularly as I should have. Now our relationship has weakened. I will confess this to God and ask Him for the grace to strengthen me so that I will love them with a deeper love." This way, your confession will bear fruit in what you say and do, uniting yourself more closely to our loving Saviour, the Prince of Peace, Jesus Christ.